Celebrating Excellence: Datapel Systems Wins Top Honours in Warehouse Management
In a thrilling turn of events, Datapel Systems has emerged victorious, securing the highly coveted title of "Best Warehouse Management Software Developer 2023" at this year's Logistics, Warehouse, and Supply Chain Awards presented by The Business Concept.
Leading the Charge in Warehouse Management Excellence
The realm of logistics, warehouse management, and supply chain operations demands innovation, dedication, and an unwavering commitment to excellence. Datapel Systems has proven time and again that it possesses these qualities in abundance, and this recent accolade is a testament to that fact.
The Logistics, Warehouse, and Supply Chain Awards by The Business Concept are an annual celebration of the pioneers who have demonstrated unparalleled dedication in advancing the logistics and supply chain industry.
It's a recognition that shines a spotlight on hard work, innovation, and unwavering dedication within this dynamic field.
Cheers from the Awards Coordinator
Jack Ford, the Awards Coordinator at The Business Concept, had glowing words to share about this year's triumphant winners.
He remarked, "Collaborating with our esteemed winners has been an enlightening experience as they continue to shape the corporate landscape at large. Congratulations, and may your journey through 2023 and beyond be nothing short of exceptional!"
But this victory is more than just Datapel Systems' success; it's a celebration of the trust and partnership of our valued clients and associates who have entrusted us with optimising their warehouse management processes. Your trust and collaboration are the cornerstones of this remarkable achievement.
Exploring the Cream of the Crop
We invite you to delve deeper into the world of these esteemed awards and discover the remarkable companies that stand shoulder-to-shoulder with Datapel Systems in this prestigious recognition. You can find the complete list of winners by visiting The Business Concept Logistics, Warehouse, and Supply Chain Awards.
Our Commitment to Excellence
Datapel Systems, under the leadership of our visionary CEO, is steadfast in our pursuit of best-practice system workflows and delivering exceptional return-on-investment. This focus has borne fruit in the form of a comprehensive range of WMS (Warehouse Management Software) products that resonate with both business owners and users alike.
Unlocking Promising Benefits
Datapel Systems is a solution tailor-made for growing businesses, offering unparalleled operational flexibility.
Our offerings encompass a spectrum of advantages, including robust accounting system maintenance, advanced inventory management workflows, and seamless integration with Cloud, eCommerce, EDI, and logistics systems.
Even as your organisation scales, Datapel WMS ensures continuity by seamlessly interfacing with your existing accounting system. Through the power of advanced inventory management workflows, we help reduce costs, boost productivity, and significantly enhance stock tracking.
Features like multiple locations, bins, batch serial numbers, guided picking/packing with barcoding, and business-grade phone, chat, onsite, or remote support are just a few of the tools in our arsenal to drive your operational excellence.
Seamless Integration
With Datapel Cloud Services, we provide direct customer access, bridging the gap between your operations and our innovative solutions. Additionally, our software seamlessly integrates with popular eCommerce platforms such as Magento, Shopify, BigCommerce, eBay, and many more.
CEO of Datapel Systems, in defining our role, aptly puts it, "With robust integration, our solution becomes the central nervous system of your business operations."
Our Mission: Customised Excellence
At Datapel Systems, our mission is clear: we strive to deliver custom solutions that cater to the unique needs of each customer. Our products have garnered recognition from industry giants like MYOB® and Microsoft® due to our unwavering commitment to enhancing small business software functionality.
"We are always delighted to engage in discussions on how our solutions can be tailored to suit your business," says the CEO of Datapel Systems.
Thank You for Trusting Us
We extend our heartfelt gratitude to our clients and partners who have placed their unwavering trust in Datapel Systems. Your support has been the driving force behind our journey towards excellence in warehouse management.
We are elated to share this prestigious achievement with you, and we eagerly anticipate the opportunity to continue serving your needs, and guiding your business towards success in the ever-evolving world of logistics and supply chain management.
Thank you for being an indispensable part of our success story, and here's to the many more milestones we shall conquer together.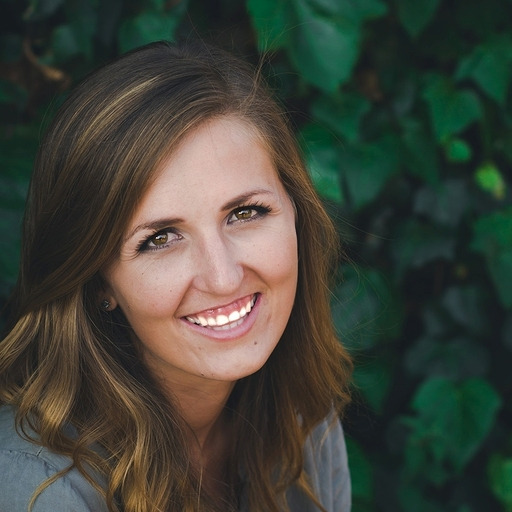 In my role, I oversee the development of insightful blogs that delve into the intricacies of warehouse management. Each piece reflects my dedication to empowering businesses through informative content. Through my team's extensive experience in the industry, we aim to bring clarity to the complexities of WMS, helping businesses make informed decisions.
Join me on a journey through the ever-evolving landscape of warehouse technology as we explore the latest trends, industry insights, and practical tips to streamline your operations. Feel free to connect, and let's embark on a collaborative exploration of how WMS can redefine your business efficiency.
Cheers to innovation, efficiency, and the exciting world of warehouse management!