Replenish!2020 Panel Session Industry 4.0
The Datapel Replenish!2020 panel session on Industry 4.0 offered advice and field based accounts from an expert panel consisting of Datapel's Adam Wesley, Graham Hill from Metisc, Lachlan Kidd of Amazon Australia on IoT for Amazon Web Services, and Smart Freight's James Kinniburgh on their multi carrier transport system. With an ever-changing and adapting industry, the first step in being ahead of the curve is to understand the environment.
Metisc noted the intelligent supply chain as a burning issue. "Products we work with provided by Microsoft are becoming increasingly digitally connected," Graham says. Connected Apps aim at low code, low cost, easy to implement systems and are changing the way developers provide solutions. A lot of digital connectivity is based and reliant on the cloud. Above all else, supply chain and digital connectivity are now essential.
"There's an essential need to offer clients a choice when it comes to multi-carrier options," James comments. Another key point that Smart Freight is seeing is system integration, and highlighted the need to share information seamlessly with transparency from early customer contact points.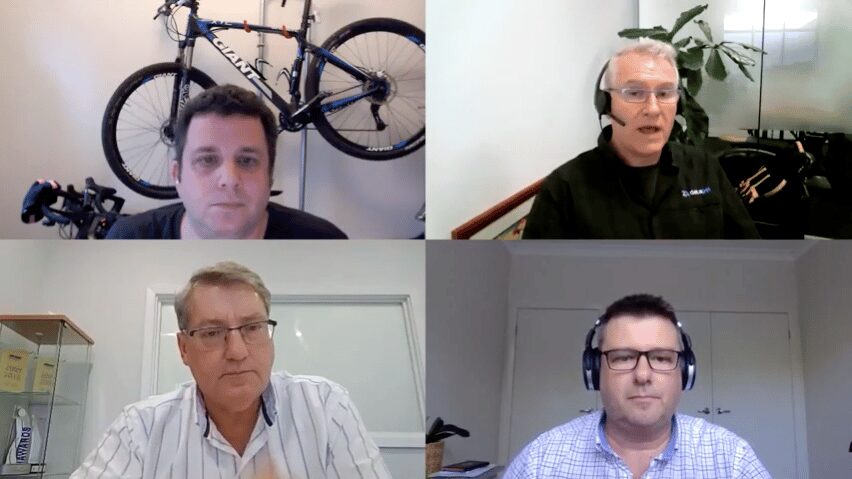 With respect to IoT (Internet of Things), "Logistics are relatively straight forward – warehouse is the challenge," says Lachlan. A combination of  sensors that can track relatively small things in a large warehouse, coupled with the rise of machine/computer vision makes supply chain logistics a huge growth area. Amazon aims to support this service to extend the tagging and tracking of assets in business using computer/machine vision with the camera becoming a huge factor in providing a continuous data stream.
In today's industry, there's a push to allow customers to participate in the access of data. In the last 12 months, Metisc records that only one client had chosen to stay on premise rather than move to the cloud. When it comes to cloud, the tools are standard whether you are a one person start-up or a massive international brand. "Industry 4, for me," says Graham, "is digitally connected technology devices and processes producing an intelligent supply chain."
"Do not let perfect get in the way of good," Lachlan advises. With the over-arching message of moving your systems into a connected world this panel session provides viewers an insight into the evolving SME supply chain.
This session was part of the Datapel Replenish!2020 User and partner conference. If you would like to work with Datapel to achieve Best Practice Warehouse operations please contact us [email protected].
For the full panel discussion, click here.