Devising Strategies for a More Resilient Supply Chain in 2023
Global supply chains are becoming increasingly more complex.  Disruptions will continue, they will ripple through and risks will increase. Challenges will come from changes in weather patterns, geopolitical events, logistics delays, and even another pandemic. As one crisis abates, another arises. The Ukraine – Russia war is having a major impact on supply chains. Reduced production, lower demand, and logistics disruptions have combined to affect many industries: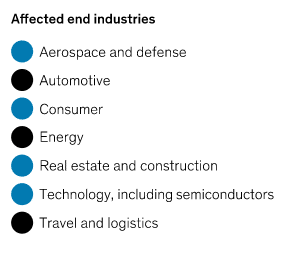 According to McKinsey, supply chain disruptions can cause organizations 45% of a year's profits throughout a decade. Although many risks are beyond our control, we can build supply chain resilience. Companies need to shift focus towards embracing agile solutions by addressing outdated and manual processes. 
What is Supply Chain Resilience?
Supply chain resilience is the ability to successfully navigate unexpected disruptions. It is how companies react to problems and recover from them quickly without a significant impact on operations and customer service. There are three core enablers of supply chain resilience: processes, people, and technology. Companies need to devise a supply chain strategy that encompasses agility, visibility, operational resilience, and collaboration.
An example of a resilient supply chain is one that has a diverse supplier network. Sole-supply situations are high-risk and more vulnerable to disruption. Ideally, the supplier base should include both contracted and alternative suppliers, located across several regions. The ability to switch suppliers at short notice may provide an advantage over competitors. 
How to Build a Resilient Supply Chain
Agility 
Agility is the ability to respond quickly to change. As new issues arise, companies need to adjust their plans to address the upcoming risks. Agility and responsiveness win in rapidly changing environments.  Strong supplier partnerships are vital in volatile situations as is the ability to change course at short notice. It's all about flexibility. Building supply chain resilience requires constant updating of processes and practices to cope with disruptions. Agile supply chains can take advantage of opportunities by responding quickly to minimize potential damage further down the line.  
Operational Resilience
Operational resilience is the ability to continue satisfying all stakeholders: customers, suppliers, employees, etc. while maintaining or restoring service levels within the shortest time after a disruption. Organizations need to build resilience by establishing robust processes that identify potential risks and have pre-set procedures for mitigating them. We need: 
Effective intelligence sources/early warning signals

Real-time information about status at all locations 

Clear lines of authority 

Two-way communication system

Well-trained staff who can respond quickly

A reporting process – both internal and external 
Collaboration
Collaborative activities such as the sharing of knowledge and information and creating solid stakeholder relationships are key to building resilience. Technology tools provide more real-time data but it is only valuable if we make use of it. We need to think more broadly about sharing best practices and insights with suppliers and other partners. 
Data visibility is a key enabler of resilience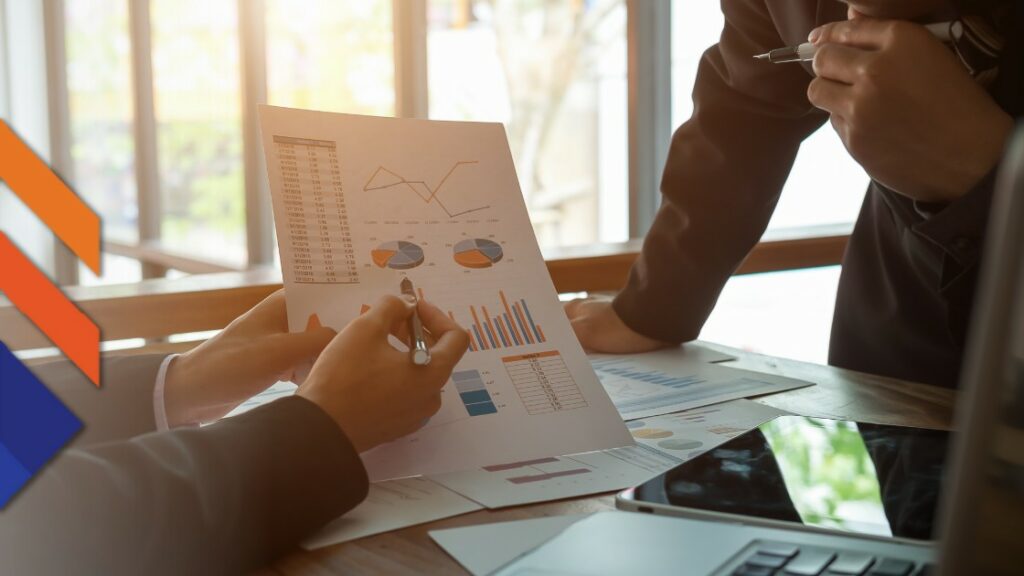 Across the entire supply chain, organizations are implementing automated robotic equipment and cloud-based technology tools. These are applied in areas such as forecasting, procurement, data analytics, and warehouse and logistics management. Data visibility is critical to supply chain performance, used effectively it provides a competitive advantage.
Analysing data from all available sources will highlight opportunities for improvement. Software solutions provide a way of converting data into information and making it available and transparent to all users. Users include external entities: suppliers, contracted third parties, and customers.
Full end-to-end visibility and faster decision-making are possible through digitisation. Sharing of reliable, real-time information through multiple communication channels has been shown to drive supply chain excellence.  
Warehouse management systems (WMS)  
Warehouse management plays a strategic role in supply chains by enabling efficient picking, sorting, packing, and dispatch processes. It ensures that items move through the warehouse most efficiently and cost-effectively. Traditional manual warehouse processes do not provide the depth or accuracy of data required.
Ask yourself these questions:   
Do you know exactly where every item or SKU is in your warehouse?  Misplaced items mean delays, errors in picking, and excess inventory. 

Is your warehouse design and layout optimized? If not, productivity will be poor and order processing times will be too long.  

Do you have the right level of automation and communication tools to maximise your order processing efficiency? 
A WMS plays a vital role in the supply chain by managing the fulfillment process. It starts with controlling the receiving of items through to dispatching finished goods. 
Planning for disruption 
How you can best prepare your business for unexpected events like natural disasters, wars, or labour strikes, as well as predictable ones like seasonal demand fluctuations?
Planning is an ongoing process that requires constant attention; if you're not already doing so, start by identifying which risks are most likely to impact your operations. Determine how best to respond when they occur (or even prevent them altogether). Companies that can navigate turbulent market conditions and adjust their strategies accordingly will be better prepared for every eventuality. 
Datapel is a cloud-based warehouse management solution with streamlined order management, accurate reporting, and detailed product tracking options. With a customized approach, you can boost your resilience in with real-time data.
Get in touch to see what Datapel can do for your business today.