A Simplified Guide For Shipping From China To Amazon FBA 
The exclusive outreach of Amazon retail services has created a thriving opportunity for small business owners. The Amazon FBA division allows the sellers to simply send their goods to their warehouses at different locations and enjoy the automated business process. Though it sounds quite simple and quick, there are certain aspects, which can make this process a lot more complicated.  
If you are willing to get your products shipped from China to Amazon FBA, then this article is going to be really informative. To begin with, let's check out the ways you can use to execute shipping from China to FBA. So, there are basically 2 methods. 
What is Amazon FBA?
Amazon FBA stands for Fulfilment by Amazon. It is a service offered by Amazon where sellers can store their products in Amazon's fulfilment centres. When a customer places an order, Amazon handles the shipping and handling of the product, including customer service and returns.
Why should you consider shipping from China to Amazon FBA?
China is known for producing goods at lower costs, making it an attractive option for businesses looking to import products. Shipping directly from China to Amazon FBA can also save time and money compared to shipping to your location first and then to Amazon. Additionally, Amazon has a global customer base, making it an excellent platform to sell products internationally.
Choosing a freight forwarder
Choosing the right freight forwarder is critical to ensure that your shipment arrives on time and in good condition. Here are some tips to help you choose the right freight forwarder:
Research: Conduct research on potential freight forwarders and read reviews online to gauge their level of service.

Recommendations: Ask for recommendations from other businesses that have shipped to Amazon FBA from China.

Verification: Verify that the freight forwarder is licensed, insured, and experienced in shipping to Amazon FBA.
Methods of Shipping to Amazon FBA
Direct Shipping 
It's exactly what it sounds like. The direct method of shipping from China to Amazon FBA requires you to place your order with a Chinese supplier and get it directly sent to the warehouse of Amazon FBA from the supplier itself. The method is simple, faster, and saves a considerable amount of cost as well.
Indirect Shipping 
Now, according to the indirect method, you have to make your order with the supplier and get the goods sent to either your home (not exactly home) or to the middlemen. Who are the middlemen? Well, the middlemen are usually freight forwarders or shipping agencies, who make the process easier. Sellers typically follow this method to reduce the possibility of rejection. Moreover, this method ensures that the goods comply with the quality requirements.    
How to Choose the Right Mode of Shipping? 
FBA freight forwarder companies usually offer 3 options or modes for you to ship your goods to FBA centres from China. These 3 options have different strengths and weaknesses, which are outlined in the latter section. The three shipping modes are Express Shipping, Air Freight, and Sea Freight.
– Express Shipping
This is a shipping mode, which is highly convenient and smooth. This mode exempts the customs and import duty requirements, which is the major merit of this shipping mode. You can either directly ask the supplier to send the goods to Amazon FBA centres via express shipping company or you can also seek the assistance of a professional freight forwarder from China to FBA centres for getting the express services.  
Freight forwarders in China are associated with leading express services companies like UPS, FedEx, and DHL. No matter which FBA centre, you have to send the goods to, these companies will accelerate the process and make it quicker. 
Wondering what the drawback is?  The only issue with express shipping is that it isn't suitable for huge consignments. If the weight of your shipment is above 100 kg, then you cannot opt for express shipping.  
– Air Freight
Airfreight is an expensive shipping option, though, it's quite quick as well. In comparison to express delivery, it is less expensive and can be suited for fragile goods. With a short duration of transit, you can opt for it for shipments above 100 kgs. Considering the procedure's complexity, documentation during air freight is slightly more complex than with express shipping. 
With the right FBA freight forwarder, you can get this process done without any hassle. Also, various freight forwarding companies offer additional services including door-to-door drop. This means, once your shipment has passed the customs check, the freight forwarding company will get it delivered to the concerned Amazon FBA centres. If you are thinking about the time duration, then it varies as per the location and the airline. To give you a general idea, here are approx durations.

– Sea Freight 
One of the most popular yet most difficult modes of shipping is sea freight. The biggest issue with this method is the duration of transit. This time can take up to 20 to 40 days depending upon the location and the route. Shipping from China to FBA centres through sea freight is highly popular, just because it's one of the most affordable modes of shipment. Other than that, sea freight is suitable for extremely large consignments, so if you are shipping big packages or shipments, sea freight is the most sensible option.  
Packages above 600 kg are likely to be transferred through sea freight. These packages could include products like plastic lunch boxes, wine glasses, decanter bottles of wine, and more. The products with low prices and large quantities must be sent by sea freight. Besides, the products, which are restricted through air shipments have to be sent via sea freight. These include products with radioactive characteristics like batteries and power products.
Amazon Prep Services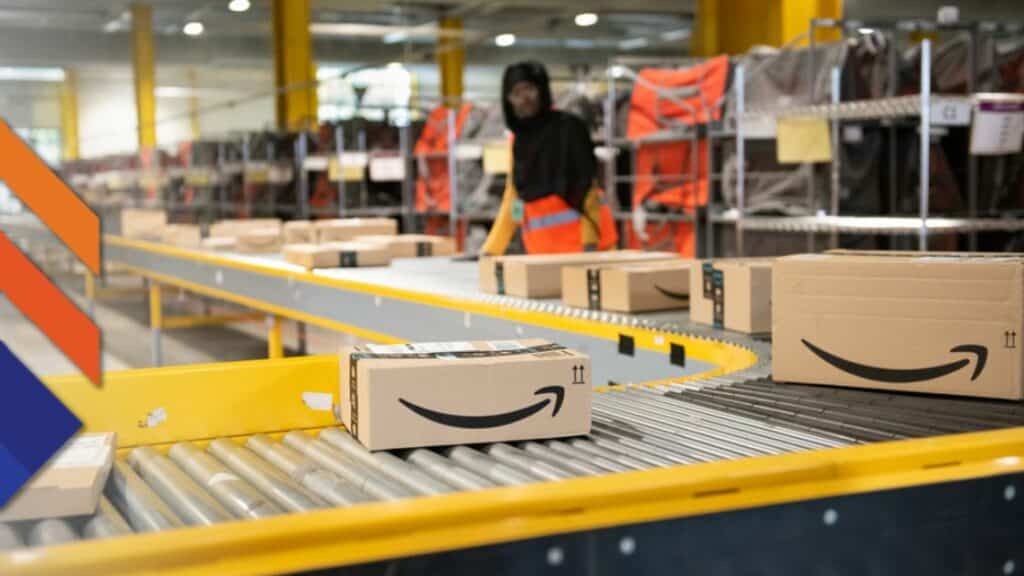 Shipping from China to Amazon FBA becomes more complicated due to several guidelines and requirements issued by Amazon. These requirements are concerned with the quality and packaging of boxes and products. Amazon FBA warehouses have distinct regulations, which need to be followed. In case of any error or omission, the entire shipment can get cancelled. The FBA label is foremost important, as it defines the ownership of the product and helps Amazon workers to identify the right seller.  
Freight forwarders from China to FBA take all these requirements into consideration while consolidating and packaging your shipments. Renowned freight forwarders adhere to varying guidelines of Amazon FBA, for instance, they put warning labels on the product packaging for items that are either delicate or need extra care. 
The FBA labels have barcodes on them, which helps Amazon workers to identify and organise the products correctly. In absence of these labels, your shipment might get lost or can be straight away rejected. FBA freight forwarder companies offer these labelling and packaging services in their Amazon prep section to help you avoid any mishandling or hassle.   
Amazon Labels 
If you want your goods to be available quickly on Amazon, then making it to the inventory without any chaos is important. Here is the list of labels you need to pay attention to, to make this process easier. 
Shipping Label

: The FBA shipping label is required on every box and should be printed through your shipping queue.
FNSKU

: This is a barcode, which will be scanned during the entry at Amazon FBA. It has to be unique and vary as per product variations. 
Unit Sets

: This is a mark presented on the packaging. This mark defines whether the package is single and should be sold singly or not. The unit sets mark can be "sold as a set" or "ready to ship". 
Warning Labels

: These labels should be stuck on the poly bags beside FNSKU. These are certainly important for fragile and delicate items. 
Documents Required
A freight forwarder from China to FBA will help you note and acquire all the important documents required in the process. Here is a list of documents, you must get, 
Telex Release

: This is not exactly a tangible document, instead, it's an official email, which is sent to the port of arrival through the origin port. It replaces the bill of lading and expedites the process of release.

Bill of Lading

: This is the document, which highlights or proves the shipping journey from the original destination. 

Commercial Invoice

:

FBA freight forwarder

will get this document to carry out the process of customs. It has all the required information including the identity of the supplier, importer, and the details of the shipment. 

Packing List

: It is as same as a commercial invoice, it's just that it is for the importer. 
So, these were some of the important documents you must have during shipping from China to FBA. Apart from these, on certain occasions, you might have to present some certificates required by FBA centres. You can get complete information about those from your FBA freight forwarder.  
What To Choose As A New Seller? 



Amazon sellers, who have just started their business often get perplexed with the selection between both methods. Shipping from China to FBA isn't that simple considering various factors like quality issues, FBA guidelines, and legal requirements. These factors might create obstacles in your path and affect the entire shipping process. Along with that, there are various processes involved in freight forwarding, which require a professional touch. 
This is the reason, why you need to opt for the indirect method. The indirect method, which involves a freight forwarder becomes essential in cases, where you are dealing with multiple sellers from China. However, in situations, where the quantity of goods is less and there is an urgent need for transportation, you can opt for the direct method. Although, if you are planning to send some major quantity of cartons through either sea or air freight, then an indirect method becomes necessary. 
Conclusion
All in all, shipping from China to Amazon FBA can be easy if you have the right partner. Choosing a freight forwarder from China to FBA can be difficult, though, all you have to do is check whether the concerned company has considerable experience, apt knowledge, and of course, don't forget to check the price. You can accelerate the growth of your business by adopting the most suitable freight forwarding service and getting the work done with absolute ease.