How to Maximize ROI with Warehouse Management Software (WMS)
What is warehouse management software (WMS)?
Warehouse management software (WMS) is a cloud-based system that helps businesses manage the operations of a warehouse and track inventory. It includes features such as receiving and shipping management, inventory tracking, barcoding, and real-time data analysis.
The goal of WMS is to improve efficiency, accuracy, and overall operations in a warehouse setting.
4 Areas to Help Build Your Business Case for
WMS
With any large software purchase, ensuring your investment pays out is critical and building a business case to justify the implementation of a new system requires management approval and commitment.
Usually, the first questions management will ask are what's the cost, and how will it save money? Showing savings and improvements will cover the system and training costs is vital to getting the green light to purchase. Like any significant investment, the quicker the payback in savings, the better.
This measure is known as the return on investment (ROI).
Depending on the complexity and customisation, operations implementing a warehouse management system (WMS) can typically see any investment made upfront paid back in around 8 to 12 weeks.
For warehouse operators looking to build their ROI case, we've rounded up four main areas where companies can see the most impact with their warehouse management software systems.
1
.
Labour Savings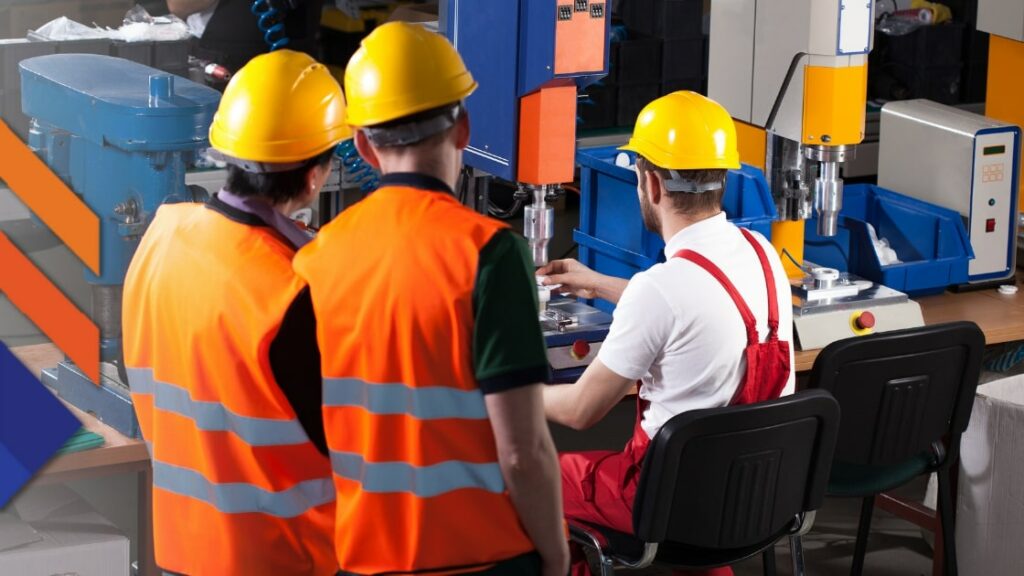 Increasing productivity while reducing labour costs is a balancing act for many warehouse managers. The number one labour expense is time spent travelling around the warehouse to gather products.
One of the first ways many operations can maximise their ROI with warehouse management software is by optimising picking routes and walk paths to cut down on travel time. 
A typical day without warehouse management software can consist of 40% of travel time. By utilising WMS features like directed picking, you can cut travel time in half.
Warehouse management software keeps track of your inventory's movement through the warehouse and assigns picking based on proximity to the item, maximising the efficiency of receivers, pickers, and other workers.
Rather than working through a pick list item by item and unnecessarily zig-zagging through the warehouse, a WMS takes the current location and pick list into consideration to direct the most efficient pick path. Additionally, warehouse managers save time because the system creates the picking list for them.
2.
Onboarding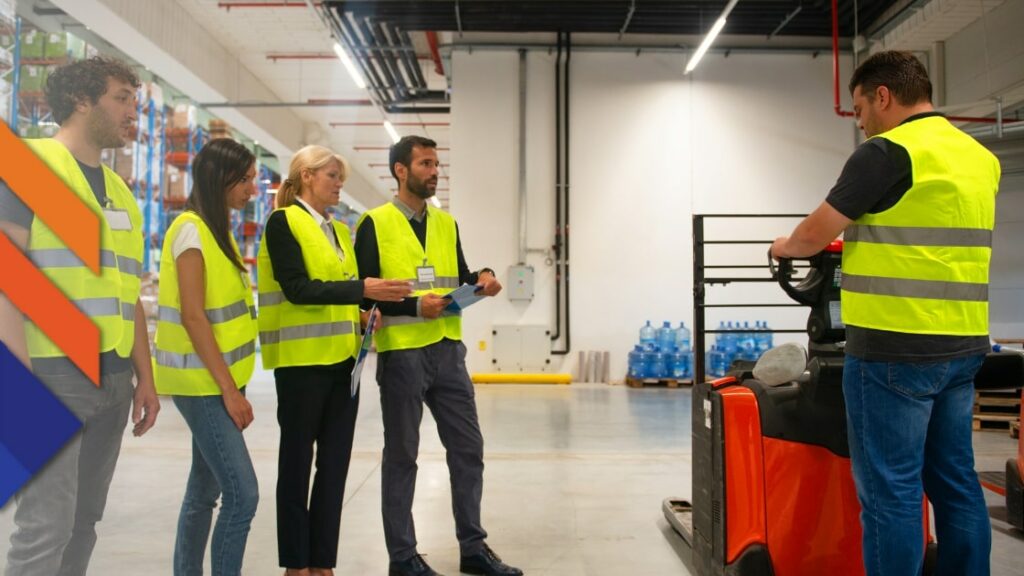 With high turnover in the warehousing industry, it can be a gamble to spend weeks or months training an employee only for them to leave after a few months on the job. Constantly onboarding new warehouse staff negatively impacts productivity and is very expensive.
In addition, warehouse employees who don't receive proper training can make costly mistakes that take up more time. By automating processes using an intuitive and simple-to-use cloud WMS, new employees will have less to learn and can get up to speed faster by simply following instructions.
For example, when a new employee is learning the differences in your inventory, a WMS with barcode scanning capabilities can take the guesswork out of picking to ensure they choose the right items regardless of their product knowledge.
3. Increase Productivity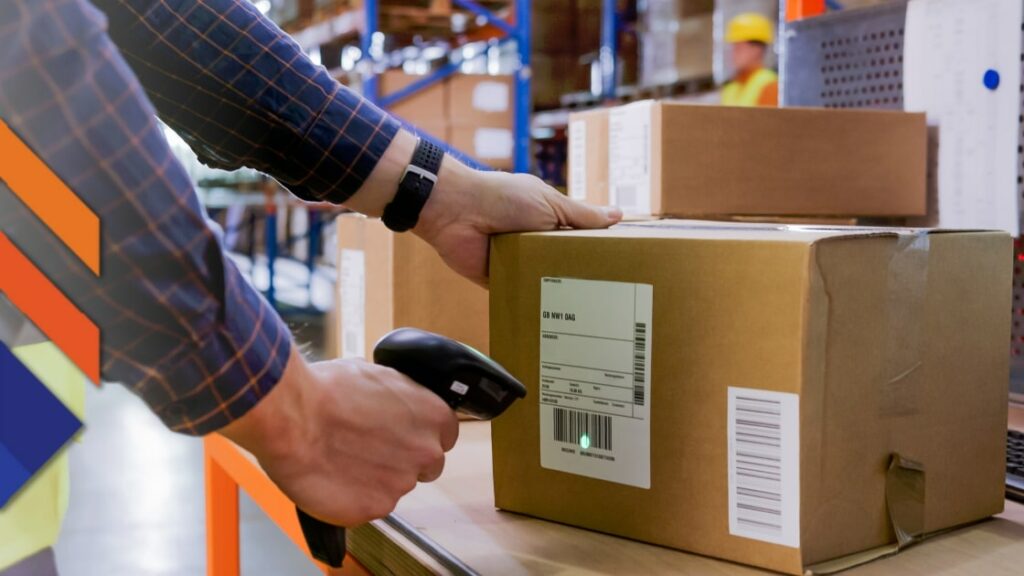 Staff shortages in logistics and supply chains have deepened over the past two years. Finding new staff to keep your operation running smoothly can be challenging. WMS allows operations to find maximum efficiency so workers can do more in less time.
Plus, you'll turn a profit faster by speeding up the process of moving inventory from receiving to order shipping.
Another way to increase productivity with your warehouse management software is by streamlining data entry. When all your warehouse data and information are stored electronically, there is no manual system to sort through or endless pages of documents to re-key into your system.
Instead, your WMS becomes your central repository for inventory and order-related product information, correspondence, and transactional documentation, providing access to essential documents in a few clicks.
As a result, warehouse management software reduces the amount of administrative work necessary, ultimately lowering operational expenses. 
4. Reduce Errors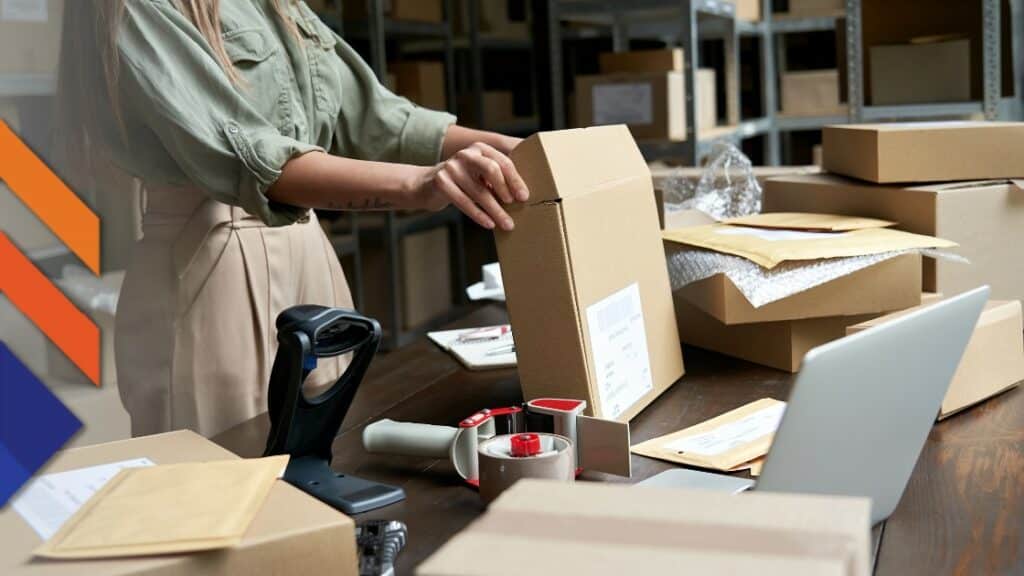 Fulfilment errors and mis-ships are costly. Errors decrease customer satisfaction, leading to bad reviews and negatively impacting seller ratings. Also, if you have too many errors, EDI can issue chargeback penalties for non-compliant shipments.
The most common causes of chargebacks stem from late, incorrect, or unreadable advanced shipping notices. 
For example, imagine you ship $500,000 worth of goods to a large retailer and miss the shipping window. Because of non-compliance, a 1% to 5% penalty means they may deduct between $5,000 and $10,000 from their payment to you. For operations without warehouse management software, this adds up fast.
A WMS brings structure and efficiency to the overall process, allowing warehouses to keep their error rates low. By eliminating unnecessary manual processes and introducing checks and balances, operations can ensure the correct packages go out the door.
Utilising features of your warehouse management software, such as scheduling waves to leave on a specific outbound truck, can also reduce instances of late delivery.
Warehouse Management Software that Generates ROI
While operations that implement a WMS will likely see their investment payout in a matter of months, savings don't automatically happen when you implement a new system. You must continue training to maximise the features of your system.
Also, it's critical that your team jumps in and learns the software to make it work. With the right provider, you'll receive a consultation and support past implementation to ensure you get the most out of your investment.
Read the case study: How Heebie Jeebies quadrupled in size after implementing Datapel Cloud.WMS
The last step to maximising ROI with your WMS investment is to ensure you're tracking your data. If you don't measure your insights, especially in real-time, you lack the visibility to see where your operation needs to change. Plus, you can't track what you aren't measuring.
With a solid WMS, you can track warehousing software KPIs that enable you to make fundamental changes in your processes that increase efficiency and ROI. Use our easy-to-use WMS ROI Calculator to see what a WMS can do for your bottom line.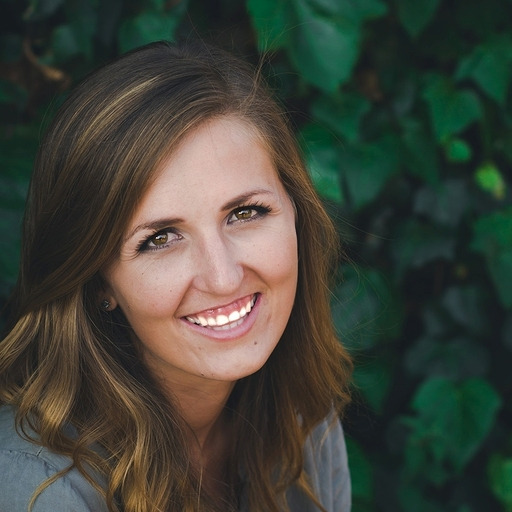 In my role, I oversee the development of insightful blogs that delve into the intricacies of warehouse management. Each piece reflects my dedication to empowering businesses through informative content. Through my team's extensive experience in the industry, we aim to bring clarity to the complexities of WMS, helping businesses make informed decisions.
Join me on a journey through the ever-evolving landscape of warehouse technology as we explore the latest trends, industry insights, and practical tips to streamline your operations. Feel free to connect, and let's embark on a collaborative exploration of how WMS can redefine your business efficiency.
Cheers to innovation, efficiency, and the exciting world of warehouse management!