Solve eCommerce Optimisation Challenges with Omnichannel Inventory Management
5 Benefits of Omnichannel Inventory Management
Warehouses are feeling pressure from consumer preferences shifting from in-person shopping to eCommerce. The COVID-19 pandemic increased eCommerce adoption, giving consumers a way to make purchases when they couldn't go to brick-and-mortar stores.
In 2021, more than 80% of Australian households purchased something online, driving national year-on-year growth to 12.3%. When restrictions eased, however, the majority of internet users, 52.7%, continued to make purchases online, indicating that the habits formed in the first few years of the decade would last long term.
Warehouses that intended to manage the spike in demand as best they could and return to 2019 operations found they needed to adapt their warehouse order management strategies to align with new omnichannel consumer behaviours. Adding digital omnichannel inventory management capabilities is one of the most essential parts of those strategies.
What is Omnichannel Inventory Management?
An omnichannel inventory management solution allows retailers to manage stock across multiple sites and update data from sales on multiple channels, including brick-and-mortar stores, eCommerce platforms, and online marketplaces.
It also provides centralised management capabilities, so operations don't have to silo inventory by channel. For example, operators can transfer stock from a store or eCommerce fulfilment centre to maximise sales and prevent lost customers due to out-of-stock merchandise.
In addition, it ensures you have accurate inventory data to inform purchasing decisions to avoid overstocking and offer customers accurate information on product availability when they place their eCommerce orders.
Omnichannel inventory management solutions can help a variety of operations in the retail industry sell and track more inventory accurately and efficiently. Businesses from warehouses, fulfilment centres, and businesses that ship from stores or take orders for curbside pickup to enterprises with a combination of facilities and locations can benefit from an omnichannel solution.
Benefits of Omnichannel Inventory Management
Omnichannel inventory management is a no-brainer for retailers wanting centralised stock management across multiple channels. Moreover, with an integrated management system across a business, all people and processes that use inventory data benefit in the following ways. We'll cover the five most common benefits.
1. Better inventory visibility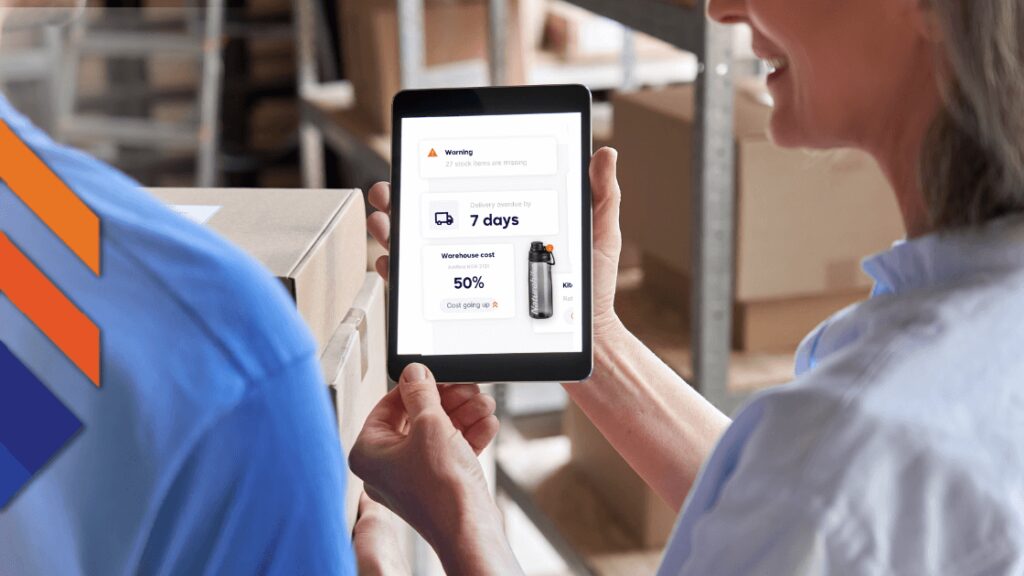 When the C-suite, managers, and purchasing departments have real-time inventory data, they can make better decisions. For example, businesses can forecast more accurately and reorder in time to avoid overstocking but not tie up capital in excess inventory. Store managers can also use accurate inventory data to plan promotions to encourage sales of slow-moving inventory or excess seasonal stock.
Inventory visibility also provides significant value to omnichannel retailers by helping them to determine the best way to fulfil orders.
Operators can see where stock is available in real-time, and direct locations or facilities with ample stock to transfer the item to a store with a click-and-collect order. Additionally, retailers can control shipping costs by choosing locations closest to the customer – and boost customer satisfaction by ensuring customers receive their orders more quickly.
Furthermore, an omnichannel inventory management system can show you where items are – whether scheduled for fulfilment, on their way to the warehouse or distribution centre, on their way to the customer, or in transit back to the warehouse as a return. This visibility enables eCommerce retailers to maximise sales. 
2. Increased efficiency and accuracy
When inventory is managed through a centralised system, it becomes much easier to ensure stock is available to fill orders accurately and provide that data to your team and customers. Also, if you see that a shipment is delayed, you can quickly update your website or app, so customers have accurate information when they make their purchasing decisions. 
Accurate data also allows you to avoid having to inform a customer that an order they placed contains items that are out of stock. Moreover, it provides information that can streamline omnichannel fulfilment processes so employees can efficiently and accurately fill orders.
3. Streamlined returns management

A 2021 report from IMRG found that one-quarter of all consumers return between 5% and 15% of the items they buy online. Better returns management documentation simplifies your receiving and warehouse putaway process to minimise losses on returns.
Retailers can precisely track items' locations with their omnichannel inventory system. The system also provides detailed information when customers initiate returns, matches them to order numbers and SKUs, and creates a return merchandise authorization (RMA).
Retailers can send that document to customers so they can include it with the returned goods by mail or carrier or to a physical store. In addition to supporting an efficient returns process, this documentation also protects retailers from "product switching," where a consumer attempts to send back expired or faulty products from other suppliers for a refund. 
4. Happier customers
The primary reason retailers manage multiple sales channels is to give consumers with different shopping preferences the opportunity to engage as they like. However, if customer experiences don't meet consumer expectations, a retailer could see a decrease in sales and customer loyalty.
By using an omnichannel inventory management system, product availability data on a retailer's eCommerce site is accurate, so customers know whether items are immediately available or on order. It also helps fulfilment centres accurately prepare orders for shipping or pickup, so customers receive the correct items on time.
Up-to-date data, accurate orders, and quick fulfilment all add up to good CX and greater customer satisfaction.
5. Increased sales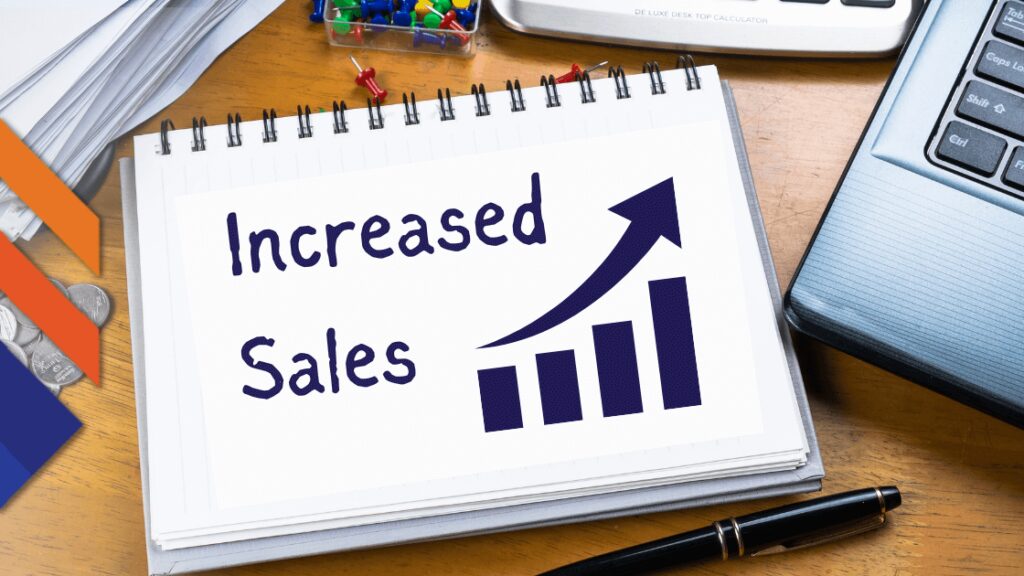 As more people shop online and opt for multichannel processes like click-and-collect, retailers have the opportunity to expand their reach and capture more sales. Additionally, breaking into a new market or testing new products no longer requires opening a brick-and-mortar store – retailers can begin with a lower-risk eCommerce channel.
However, to succeed, retailers need an effective way to manage inventory to keep up with increased sales while meeting customers' expectations. Differentiate your brand and deliver quality service by incorporating omnichannel inventory management into your business processes. 
Get Started With Omnichannel Inventory Management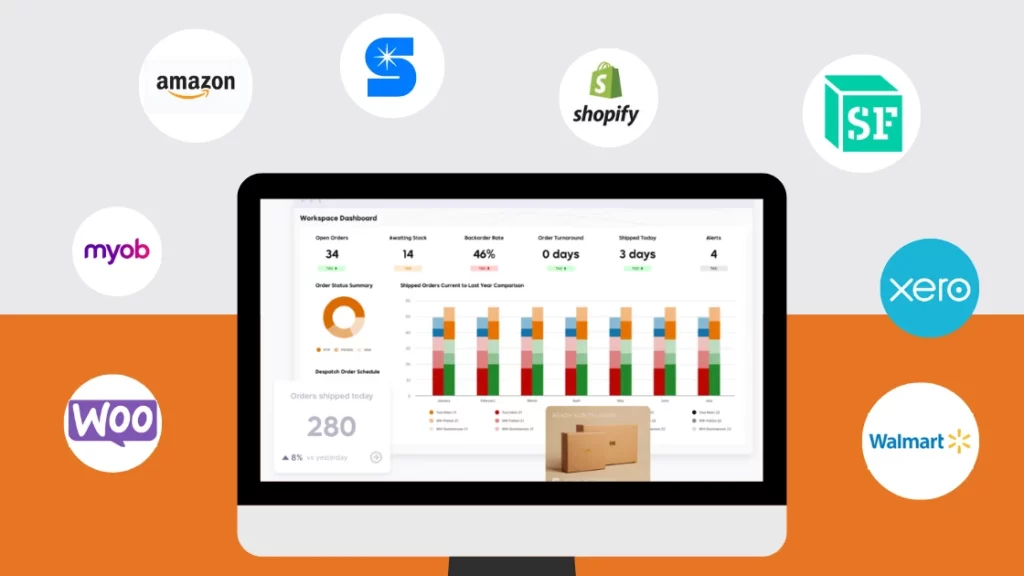 Datapel helps operators manage inventory and omnichannel fulfilment. An omnichannel solution is the way to go for improving inventory management and staying competitive in today's growing eCommerce market. Our integrations allow you to sync your inventory data across multiple online sales channels, giving you the order fulfilment efficiency needed to grow your business.