Elevate Your Order Management Capabilities with an Order Management System (OMS)
An order management system (OMS), also known as order management software, unifies all phases of your organization's sales cycle, from order intake to fulfilment and return processing.
Leading order management platforms promote efficiency and transparency by enabling you to automate key portions of purchasing, order-processing, and delivery functions. Adopting an order management system also allows you to tap into several other key benefits and can give you a distinct edge over the competition.
Here's a closer look at the benefits of using an order management system, some features to look for in order management software, and a few tips you can use to facilitate a seamless implementation process.
Benefits of Using an order management system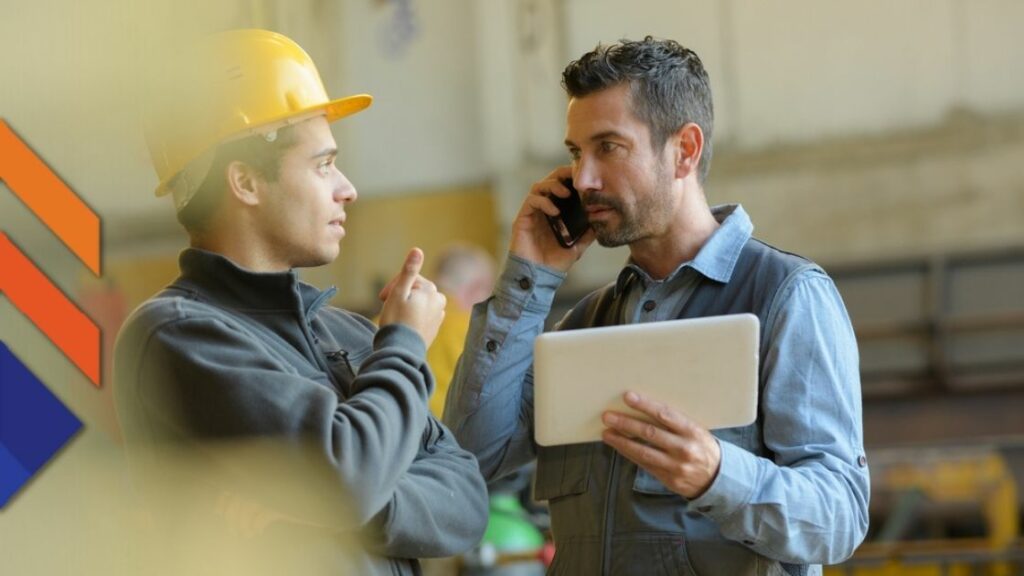 When you adopt a robust order management solution, you'll enjoy an array of benefits, including:
Streamlined Order Processing
With order management software, you can eliminate redundancies from your order-processing workflow. You can automate critical junctures of order processing, streamlining this all-important business function and promoting overall efficiency. 
Enhanced Customer Experience
To encourage repeat business and maximize your customers' average lifetime value, you must provide them with a frictionless experience. Leading order management systems help you do just that. You can create quotes in real-time, process returns with lightning-fast efficiency, and keep your clients happy. 
Increased Efficiency
The right order management system will promote efficiency across your entire organization. A few of the efficiency-oriented capabilities of top solutions include:
Automated order splitting

Inventory allocation and reservation tools

Order creation and management

Schedule management

Real-time cross-dock alters for out-of-stock items.
As you can imagine, adding these tools to your order management workflow will save you hours each week and help you reduce resource waste. 
Reduced Errors and Delays
Relying on manual inputs is not only inefficient but also increases the risks of costly data entry errors that range in severity from mildly inconvenient to catastrophic.
By automating core components of your order management processes, you can reduce the likelihood of errors and prevent order and fulfilment delays. 
Improved Inventory Management
Losing sight of your inventory can lead to stock-outs, over-ordering, and too little liquidity. Fortunately, order management software can make inventory blind spots a thing of the past. The right platform will tear down data silos and offer exceptional visibility over your entire inventory.
Key Features of an Order Management System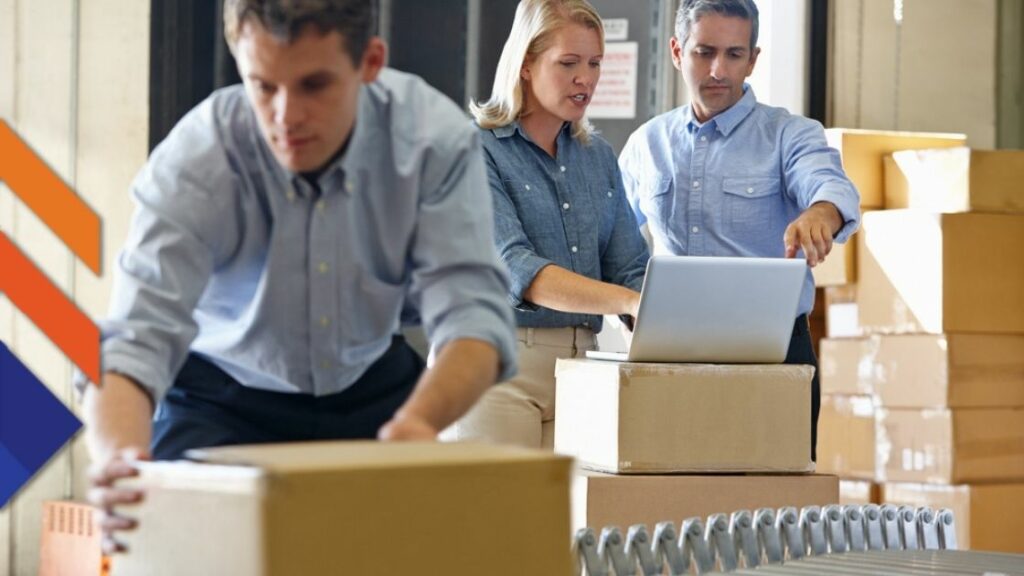 The leading order management systems include features like the following:
Order Tracking and Monitoring
The foundational offering of any order management system is order tracking and monitoring. These tools enable you to track inbound orders as they progress through the fulfilment lifecycle. You can use these insights to keep your customers in the loop, proactively address bottlenecks, and keep goods flowing.
Inventory Management
Order management system technology provides the insights you need to streamline inventory management. You can access real-time updates about available inventory, proactively reorder stock when levels drop below minimum thresholds, and prevent stock-outs. 
Shipping and fulfilment
Shipping and fulfilment tools ensure that orders progress through your workflow efficiently. With a modern order tracking system, you can combine backorders for cost-effective customer shipment consolidation, view fulfilment statuses, and much more. 
Customer Management and Communication
The best order management solution vendors understand that everything you do is focused on your customers. With that in mind, they've embedded robust customer management and communication tools in their order management software.
These tools enable you to provide customers with order updates and let them know should unexpected events delay their order. 
Reporting and Analytics
To support your continuous improvement efforts, you must have access to actionable insights about the performance of your order management protocols. Cloud-based order management system platforms provide everything you need to analyze performance data and compile that information into easy-to-digest reports.
How to Choose the Right OMS for Your Business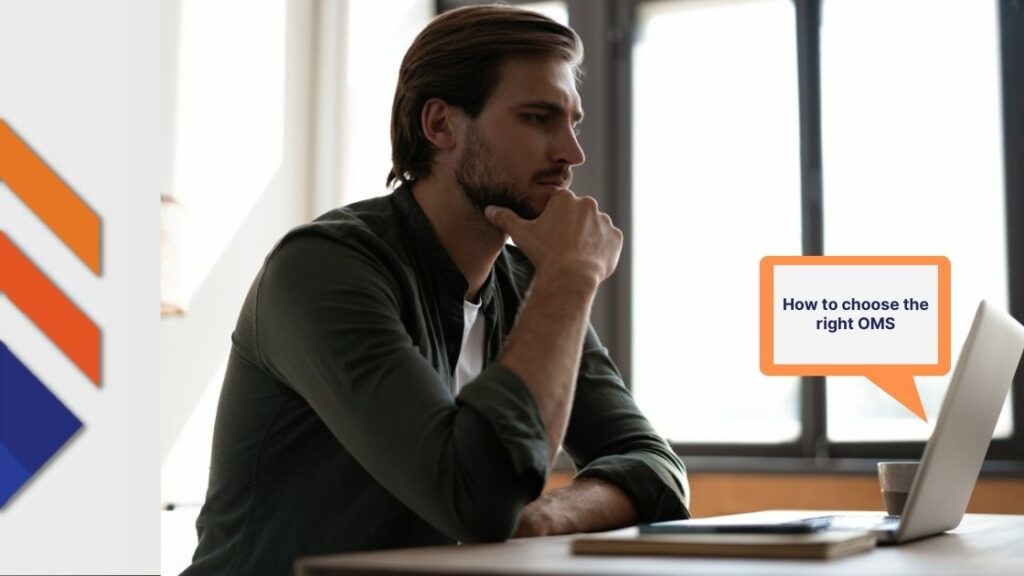 Now that you know why you need an OMS, let's go over how to choose the right solution for your unique needs.
Considerations When Selecting an OMS
When selecting an order management system, you must consider three central factors:
Price

Features

Ease of implementation and integration
A great initial purchase price and loads of features won't do much good if a solution is extremely costly and difficult to implement. Conversely, choosing a platform that's easy to roll out but lacks crucial features will diminish your return. 
When researching prospective solutions, try to find the ideal balance of value, capabilities, and user-friendliness. 
Implementation and Integration
Once you've found the ideal order management system for your business, your next step will be to implement it.
Steps for Implementing an OMS
The following steps will help ensure that your order management system roll-out is a resounding success:
Create a game plan

Get your team involved in the selection process

Choose your platform

Configure the solution

Test before going live

Roll out your order management system

Continuously monitor performance
If your in-house IT team is stretched thin, consider partnering with a third-party implementation provider to expedite the deployment. Some leading OMS vendors offer deployment support, which will save you a lot of time and effort.
Integration with Other Systems
As part of your deployment, make sure to integrate your order management system with the rest of your tech stack. By integrating your order management system and other IT assets, you can facilitate better data sharing and maximize your return on investment. 
Investing in integrations will also help you eliminate data silos. In other words, you can ensure that your order management system and other systems can access the information stored on other platforms within your digital infrastructure.
Getting rid of data silos will support your data analytics efforts and yield actionable insights you can use to guide decision-making. 
Training and Support for Staff
Change can be hard, even if you choose a great system. With that in mind, it's important to support your staff during this transition. 
Provide them with training on the new platform and make sure they know why you're implementing an order management system. When you put your team in a position to succeed, buy-in will be much higher, and you'll enjoy a shorter time to value. 
Demo Datapel's Dynamic Order Management Solution
Ready to experience the benefits of an order management system for yourself? If so, schedule a free trial and personalized demo of Datapel Systems' robust order management platform.