Turn Peak Season Order Fulfilment from Ba-Hum-Bug to Boo-Yah!
When you work in the supply chain, you know there is consistent pressure to improve efficiency and overall operations when it comes to order fulfilment. It is part of the excitement and challenge of working in this field. The peak season provides its own set of unique challenges, especially for streamlined operations.
Successful supply chains flex during busy times, not sacrificing quality or performance, but finding ways to prepare and pull several different levers that add capacity. 
While the peak season can scare the Dickens out of you, it is also an opportunity for businesses to boost sales and profits. Making the most of the peak season requires all hands on deck, careful planning, and flawless execution of strategy for seamless order fulfilment.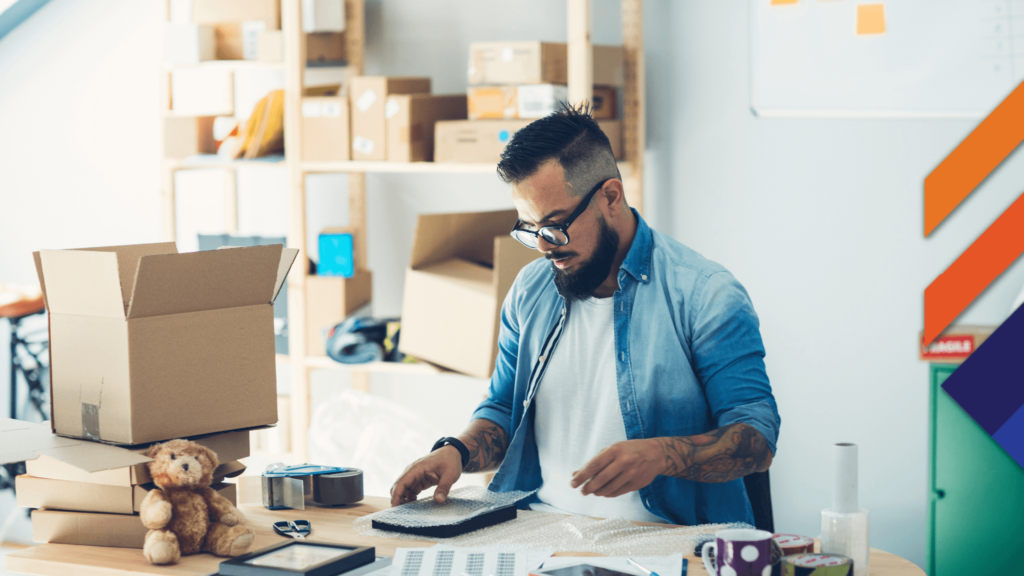 When and What is Peak Season?
The Christmas holiday is the most prominent peak season, but businesses may also experience peaks during summer holidays, back-to-school periods, and major sporting events. It depends on the industry. Peak season typically lasts for several months, from October or November through December.
During peak season, businesses see a significant increase in sales and may need to hire extra staff to cope with the increased demand or stock up on inventory to meet their order fulfilment demand.
The ghost of peak season past
It's been said that those who do not learn from history are doomed to repeat it. This lesson is especially true when trying to understand and forecast the peak season. The last few years have been unpredictable, to say the least. Supply chains continue to recover from the woes of the pandemic.
The silver lining from all the disruptions is the willingness of organisations to invest in strengthening their supply chains.
Surviving the peak season isn't good enough; you must learn and improve. Performing a post-mortem allows you to identify what went well and your challenges during the previous peak season. From an order fulfilment standpoint, this review looks at processes, bottlenecks, staffing, equipment, etc.
These learnings allow fulfilment centres to leverage strengths and improve upon weaknesses, so next year's peak season will be better than the last. 
The ghost of peak season present
Inflation, a slowing economy, and Geopolitical factors are just a few of the challenges that could make peak season a wild ride. Labour, for instance, continues to be a pain point for warehouses and fulfilment centres. Historically, seasonal labour and overtime would provide some flex needed to accommodate the demand increases, but current labour conditions make this challenging.
 Communication with planning teams and sales and marketing is critical during peak season. Warehouses and fulfilment centers are the boots on the ground and usually the first to know when things are going awry. Open communication with other teams helps to address challenges quickly and ensures success.
The ghost of peak season future
It's impossible to predict the future, but it is possible to plan for it. One way to do this is to increase your warehouse capacity by renting additional space, moving inventory closer to the customer, or securing seasonal headcount. It's also important to be flexible and willing to adjust your plans.
Forecasts are helpful, but they don't always reflect reality. It takes time to prepare for highs and lows in demand. At the end of the day, peak season preparation should be a year-round effort.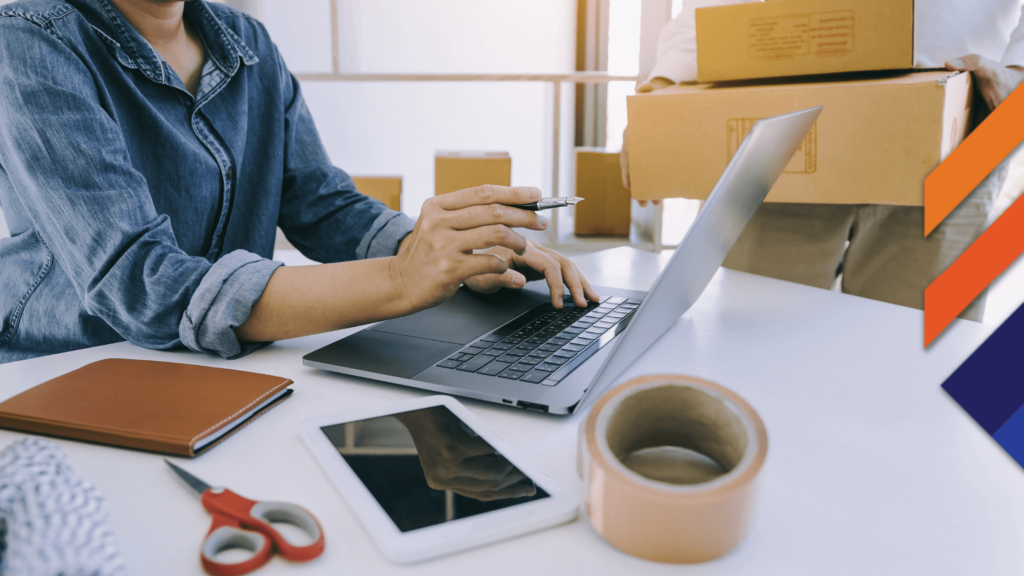 As we enter into the final stretch of the peak season, here are five tips to help your order fulfilment strategy shine:
Leverage technology to make up for inefficiencies in order fulfilment
There are several ways that businesses can leverage technology to make up for inefficiencies in order fulfilment. One way is to invest in a warehouse management system (WMS). A WMS can help optimise picking, packing, and shipping tasks and provide visibility into inventory levels and customer orders.
Onboarding seasonal staff can provide an excellent opportunity to fill the gaps in your order fulfilment operations during peak season, but it also requires training. Having a simple and easy-to-use WMS interface that leverages familiar hardware speeds up the onboarding process for seasonal staff and has them picking like a pro in no time.
Monitor inventory levels during peak season
Make sure you have enough stock to meet demand during peak season but don't overstock, as this can lead to a waste of resources and money. Setting PAR levels can help you manage inventory levels and allow you to adjust orders with suppliers before it impacts your customers. Adjusting these levels during peak season provides a buffer to absorb additional demand without over-ordering.
Streamline order fulfilment processes ahead of peak season
Peak season is no time for introducing new processes or software. This ensures that your team has time to adjust to the new system before the peak season, will enable you to identify potential issues in advance, and has your team prepared to focus on executing the plan.
These projects should be done well before peak season to maintain productivity and allow everyone to attend the holiday party. 
Communicate with suppliers ahead of and during peak season
A strong relationship with your suppliers can pay dividends, especially in a pinch. Peak season is a busy time for them, and there is an added assurance when you know your supplier's plan for peak season and uncertainty. Leveraging Vendor Managed Inventory(VMI) or increasing the frequency of communication before peak season can help you pivot and recover quickly. 
The business intelligence and reporting features available with the Datapel WMS provide visibility and backorder insights. Backorders occur due to a lack of inventory but can also be due to inaccuracies. Investigating backorders may require following up with a supplier or generating cycle counts to provide an understanding of why the backorder occurred and when you will recover.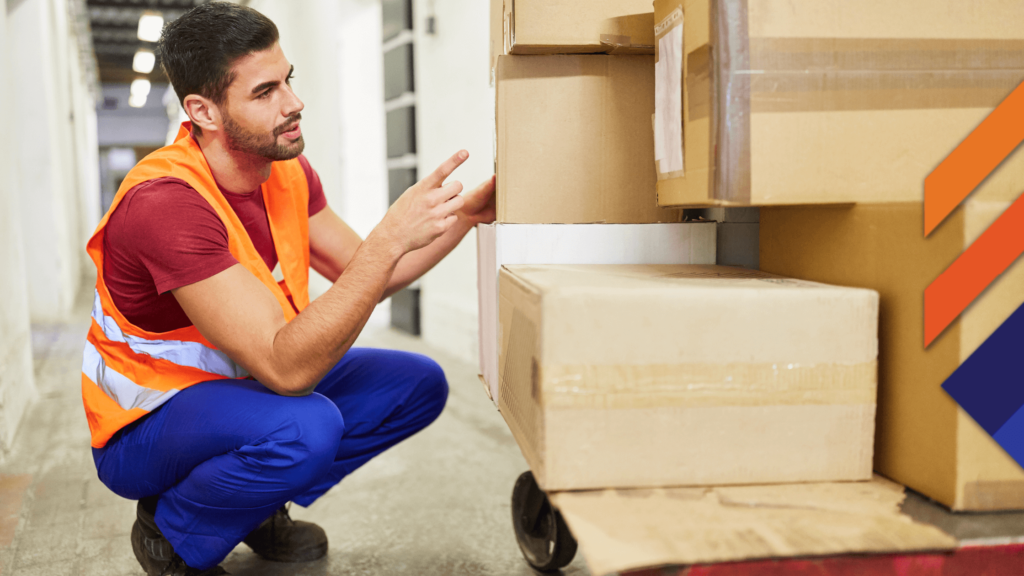 Don't let customer returns bog down your peak season
Customer returns during peak season can be a significant issue for businesses. Returns can impact your bottom line, slow the order fulfilment process, and take up valuable warehouse space. Automating the returns process with an efficient WMS solution can help you manage customer expectations, reduce labour costs, and ensure that orders are shipped out as quickly as possible.
Thriving during peak seasons
As you can see, there are many ways your business overcome inefficiencies and streamline order fulfilment processes during peak season.
At Datapel, we have the experience and knowledge to help businesses like yours make the most of their peak season and the rest of the year. Contact us today to learn more about our warehouse management system and how it can help optimise your operations for peak season.