Your Guide to Warehouse Inventory Management Software
Tired of endless inventory management struggles? Us too.  
Inventory is the lifeblood of your business: and you need to maintain appropriate inventory levels and strong inventory management in order to deliver on customer expectations. Thankfully, the digital age has made this task a lot easier with the advent of warehouse inventory management software. But what is this software, and how can it help you run your warehouse more efficiently? 
Read on for everything you need to know about warehouse inventory management software: what it is, how it works, and a few tips to help your business improve its inventory management processes. 
Why is Inventory Management Important? 
Keeping the right amount of inventory in your business' warehouse is crucial to maintain a strong flow of goods. Maintaining inventory levels that are too low puts your business at risk of being unable to meet customer demand, especially during peak periods.
On the other hand, maintaining very high inventory levels is inefficient and expensive — after all, you literally pay for space in a warehouse (and, if you stock perishable items, increases the chance that they go bad before all stock is sold). The ideal inventory levels are somewhere in the middle: enough stock to meet normal levels of demand and easily scale up during peak periods, but not enough that you risk your warehouse efficiency. 
But, without accurate knowledge of how much inventory you currently have and where it's located, it's easy to make costly mistakes. 
Sadly, many businesses struggle with inventory inefficiencies — mainly due to inaccurate record keeping that results in low visibility. Many companies simply aren't aware of the stock they have and are guessing as to whether it is enough to meet upcoming demand. With good inventory management, these issues can be avoided. 
What is warehouse inventory management software?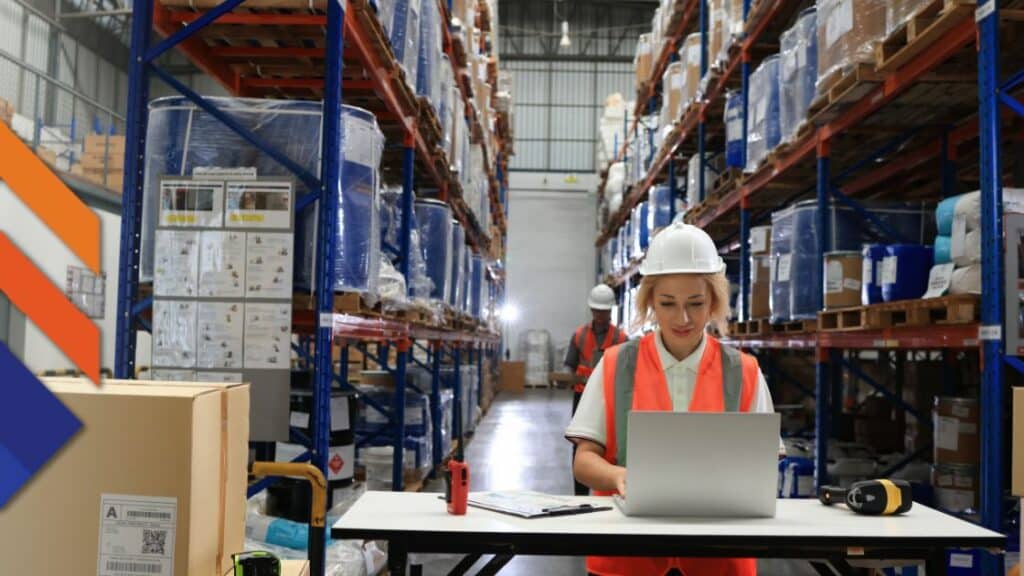 Warehouse inventory management software increases businesses' visibility of their inventory levels, making it easier to understand inventory levels, locations, and demand at a glance. Utilising powerful technology, warehouse inventory management software allows management to order and reorder stock, grasp stock levels, and evaluate business performance through key metrics more quickly than ever before.
This in turn helps warehouse managers to make more informed decisions about their inventory and management strategies, creating a more efficient warehouse overall. 
How does warehouse inventory management software work? 
Inventory management software works by collating data from different areas of your business to produce detailed reports, registers, metrics, and searchable online inventories. 
Key features include: 
What are the benefits of strong inventory management? 
Improved Customer Satisfaction
The endgame of good inventory management is to get goods into your customers' hands as quickly and smoothly as possible. When inventory management is not optimised, then this opens up the risk for shortages when demand increases — leading to delays that will impact the customer (and your business's reputation!). With strong inventory management, your warehouse is optimised to be able to get stock out to customers with maximum efficiency. 
Less Waste
Overstocking can be a costly error for businesses and is a symptom of poor inventory management. With poor inventory management, businesses stocking perishable items like food, beverages, pharmaceuticals, or cosmetics, may be at further risk of losing money due to stock expiring before it can be sold to customers. On the other hand, strong inventory management ensures that the flow of stock is optimised: allowing businesses to avoid overstocking and operate via a 'first in first out' policy. 
Improved Inventory Turnover Ratio
Inventory turnover is a key health metric for every warehouse manager. The inventory turnover ratio measures the cost of goods sold divided by the average inventory on hand (ie. in the warehouse). A low inventory turnover ratio indicates overstocking, whereas a turnover that's too high will put your business at risk of shortages in the case of increased demand. Strong inventory management 
Saving Space
By decreasing the possibility of overstocking, space is saved in your warehouse overall. Good inventory management can also help you develop a refined organisation system using clearly identified storage areas and bins, which also help to save floor space and improve efficiency. 
Improving Efficiency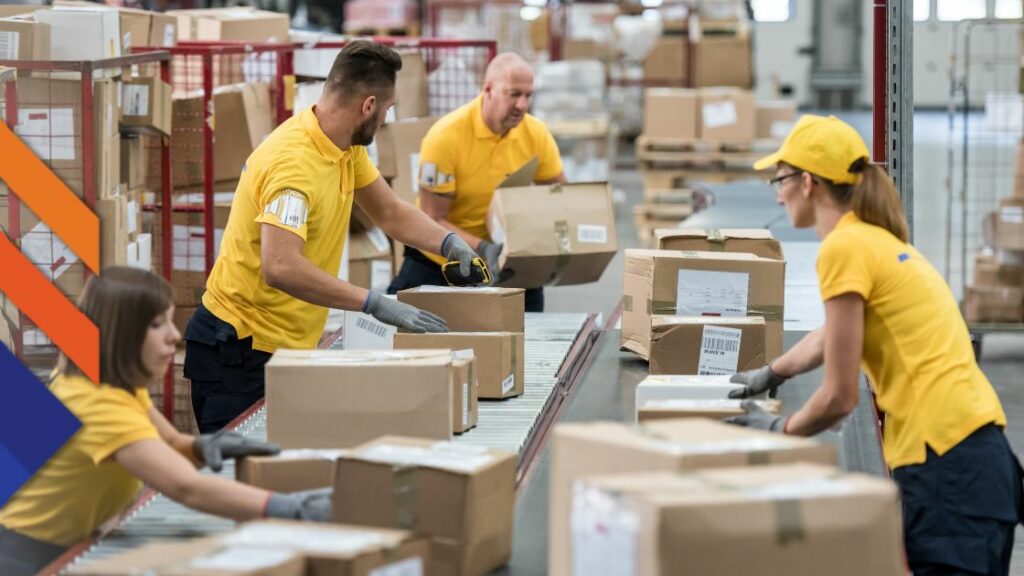 The good visibility enabled by strong inventory management is key to improving warehouse efficiency. With high visibility, managers are able to coordinate stock more quickly, in addition to saving on labour during stock takes and maintaining excess stock. Inventory management software also allows managers to identify potential issues more quickly. 
How Can You Improve Your Inventory Management Approach? 
Improving your inventory management doesn't have to be complicated, here are three of our key tips for establishing best practices when it comes to warehouse management:
Establish Minimum Stock Levels 
Minimum stock levels refer to the lowest level of inventory that your business needs to maintain in order to meet demand. The advantage of determining minimum stock levels is that your business will be able to easily avoid understocking, as the warehouse will maintain — at a minimum — the amount of stock required to complete orders.
However, establishing and updating minimum stock levels requires data on your current stock, demand, and projections for business growth, equations that are hard to do manually. By using warehouse inventory management software that gives access to metrics and historical data, it becomes easier to track trends over time and adjust minimum stock levels accordingly.
Minimise Shrinkage 
In warehousing, the term 'shrinkage' refers to stock on your warehouse records that can't be sold for some reason. This stock could be broken, damaged, lost, expired, or stolen.
Whilst recording a couple of pieces of lost inventory in a warehouse of thousands or even tens of thousands of items may not seem important, if this is happening dozens of times throughout your warehouse (or you run a small operation), then this could mean that you estimate current inventory at levels far above what is accurate.
To improve this, put in place systems that include immediately disposing of these items physically, and updating records regularly to keep track of actual inventory levels. 
Invest in Warehouse Inventory Management Software to Support your Goals
Warehouse inventory management software is by far the most impactful way to improve your inventory management. This software can help save on labour, space, and waste, and help you improve your warehouse efficiency overall. By using powerful software to meet your inventory management needs, you can access a smarter warehouse. 
Find the Inventory Management System That Fits Your Business Needs. 
Datapel's warehouse management system utilises best-practice warehouse management principles to offer customers a full 360-degree view of operations from an inventory-centric perspective. Start improving your warehouse inventory management today with Datapel WMS.