The Ultimate Guide to Reverse Logistics
Getting items to your customers might be a walk in the park, but what about getting them back? 
Most supply chains are designed to work in one direction: getting products out the warehouse door and into the hands of customers. However, in the age of 'buy now, return later' and changing customer expectations — the reverse logistics process is becoming more and more important. 
But what are reverse logistics, and how do they work? Keep reading to find out all about the reverse logistics process, and how you can up your reverse logistics game. 
What is Reverse Logistics?
The logistics process involves moving a product down the supply chain from a manufacturer to a warehouse to, finally, the customer. Reverse logistics involves moving stock the other way up the supply chain: returning it from the customer to a warehouse or manufacturer. 
For many businesses, handling the reverse logistics process is a challenging task. After all, the supply chain is designed to work one way. Nevertheless, the task is necessary — there are numerous reasons why your business may need to develop a comprehensive reverse logistics process.  
Reasons you might need a reverse logistics process include: 
Managing customer returns 

Returning failed deliveries to your warehouse 

Returning unsold goods from brick-and-mortar stores 

Product Recalls 

Disposing of end of life products 
With a robust reverse logistics process, businesses will find that it is easier to process returns and undertake unforeseen tasks like recalls, in addition to making it easier to reuse or resell items that have undergone a reverse logistics process.  
How Do Reverse Logistics Work?
The exact steps in a reverse logistics process are likely to vary depending on the type of item (perishable items are very different to clothing, which is very different to heavy goods), but the process generally includes processing a return, assessing the return, and then either incorporating the goods back into the supply chain at a fixed point (such as a warehouse) or disposing of the items if unusable. 
A standard reverse logistics process for a returned item may look like this: 
A customer posts their item back to the company for return using a return label 

The item arrives at the warehouse and is stored in a returns bin

The item's condition is assessed 

If in good condition, the item is authorised to move back to the supply chain

The item is repackaged and stored with other like items 

A refund or replacement is approved for the customer 
Why is Reverse Logistics Important?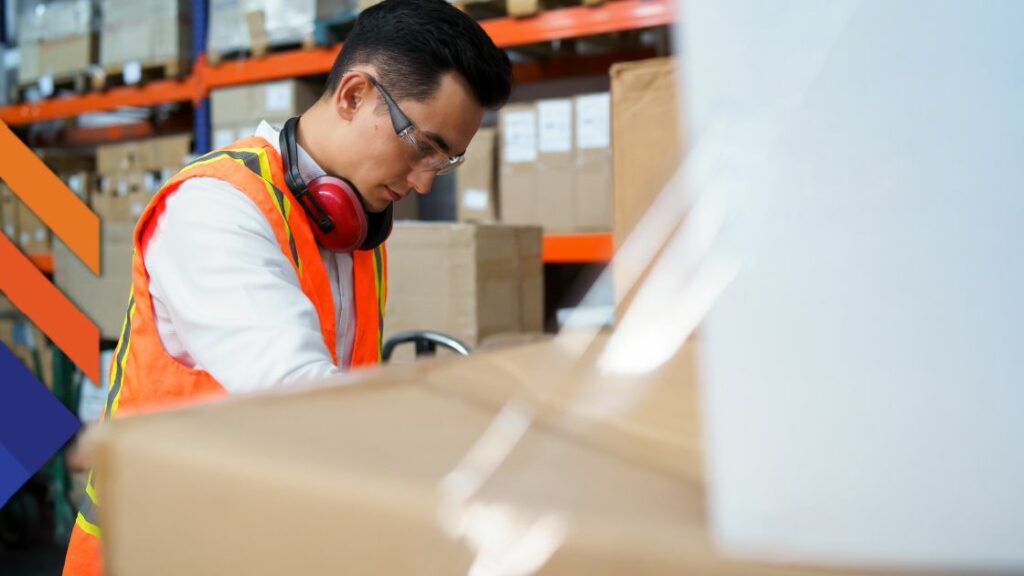 In the post-pandemic age of online shopping and e-commerce, customers have come to expect that businesses have a robust returns policy: something only made possible through a streamlined reverse logistics process. In fact, Forbes estimates that there are 17 billion items being returned each year, and that number is expected to increase. 
Therefore, a poor reverse logistics process can lead to two unfortunate outcomes: a loss of customer trust, and a loss of profitability for the business.
Of course, customers want to get their money back for a returned item as soon as possible. But when reverse logistics processes are disorganised, this can impact the speed at which customers receive refunds for the product — potentially impacting their trust in the business.
Secondly, a disorganised reverse logistics process can cost your business greatly: excess fuel used to transport items, storage space, and even the cost of destroying or donating items not fit for resale can all add up quickly.
In the last five years alone, ABC reports that Burberry destroyed more than $150 million worth of returned products, talk about expensive! 
5 Top Tips to Improve Your Business' Reverse Logistics Process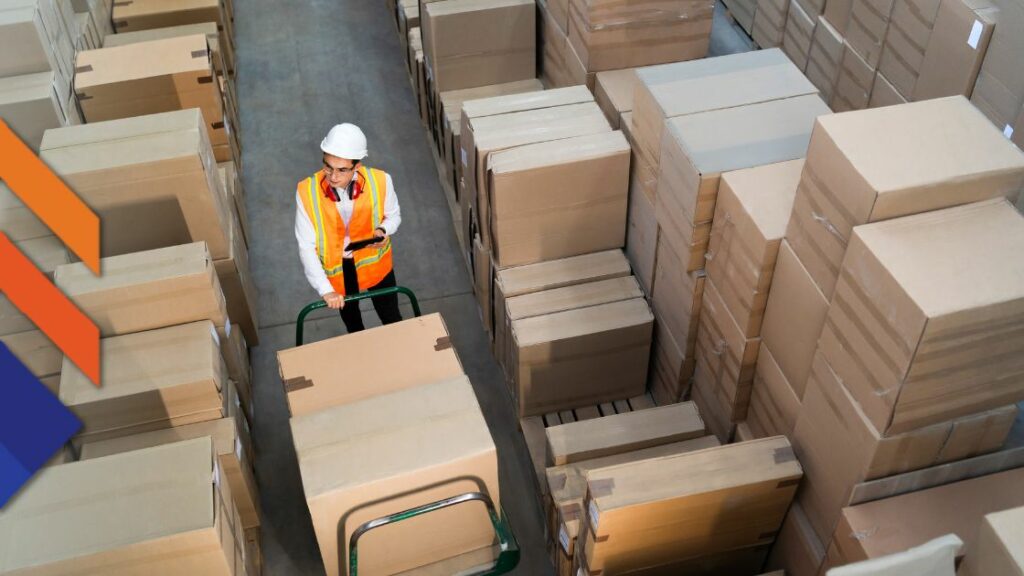 1. Talk to Your Customers
Limiting the volume of items that require reverse logistics helps to keep pressure off the system. Sometimes, such as in the case of product recalls, this can't be avoided. However, in the case of returns, communicating clearly with customers is the best way to limit the number of cases.
Clear, prominent returns policies are crucial here, as customers need to know what is and is not an appropriate candidate for return. In addition, the inclusion of accurate sizing charts, product descriptions, and pictures on your websites can help to curb returns at the source.
2. Add Return Labels to Original Packaging
In order to return items, customers need a return label. Unfortunately, many businesses do not provide these upon purchase, forcing customers to wait to get labels to print (or even have these labels shipped to them!).
Adding return labels within original packaging is an easy way to reduce friction in the reverse logistics process, and ensures that customers don't have to jump through hoops to return their items (important for customer satisfaction).
3. Track and Trace Your Shipments
Tracing shipments throughout the reverse logistics process reduces the potential for them to become lost in transit or fall off the radar – which would potentially produce refund delays for your customers.
4. Create a 'returns area' for shipments coming in
Having a clear area to store returned items until they can be sorted decreases the risk that returns will be lost or misplaced within the warehouse — and saves time and effort for warehouse personnel. Using barcodes on these items in the warehouse is another excellent way to keep track of returns before they can be processed.
5. Invest in a Warehouse Management System
A warehouse management system enables businesses to better organise their warehouses through the power of advanced technology. A warehouse management system makes it easy to create and designate a returns bin in your warehouse, and reallocate items when approved for resale.
Invest in the Right WMS
Datapel is a leading warehouse management system, with cutting-edge features that give you an advantage over your competition. Easily process returns and reintegrate stock into your warehouse. Find out more with a free trial of Datapel today.